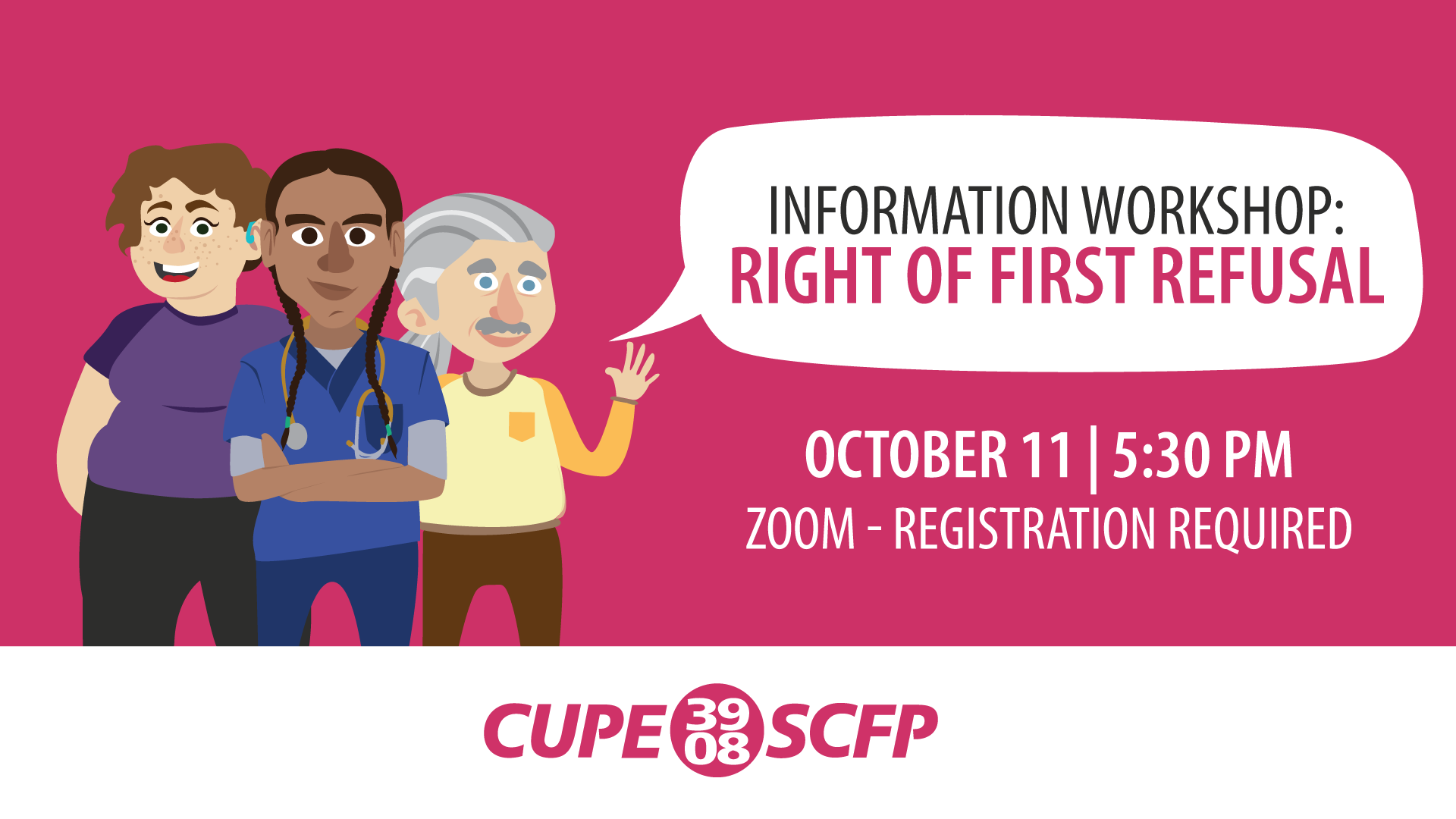 Date
Oct 11 2022
Expired!
Information Workshop: Right of First Refusal
Tuesday, October 11th | 5:30 PM
Register Here:
https://us02web.zoom.us/meeting/register/tZIkcu2vpz8uGNPYkzcYis_zVCa3wi9D0wUv

Are you a CUPE 3908 Course Instructor, Tutorial/Workshop Leader, Clinical Instructor, Academic Skills Instructor or ESL Instructor? You may be eligible for the Right of First Refusal (RFR), a crucial component of our job security at Trent!
Both Unit 1 and Unit 2 members can be eligible for RFR. At this info session, we'll explain in detail what RFR is, how to access it, and more! Further information about RFR can be found on cupe3908.org/unit-1 under the RFR tab. We hope to see you there!