Welcome
CUPE 3908 Unit 2 represents over 300 student academic workers. Most Unit 2 members are Graduate Teaching Assistants (GTAs), but many work as both graduate and undergraduate Student Markers, Academic Assistants, and Computer Lab Advisors. Unit 2 members have a particular relationship with Trent University, as the institution simultaneously acts as both their school and their employer.
Your Collective Agreement
As employees of Trent University, you have a number of particular rights outlined in the Ontario Employment Standards Act and the CUPE 3908 Unit 2 Collective Agreement.
If you want to know anything about your work as a Unit 2 member, the Collective Agreement is the place to look. This is a legal document that outlines all the intricacies of your work such as: Wages, Hours, Work Assignments, Grievance Procedures, Job Postings, Health & Safety, Discrimination & Harassment.
The Unit 2 Collective Agreement is effective September 1, 2017, to August 31, 2021. 

Your Rights, Benefits, and other important information…
As a Unit 2 member, you have many rights and benefits. We've collected some of the most important ones below, however for a full look at your rights and benefits please review your collective agreement.

Memorandum of Agreement for the Fall 2020 Term and Winter 2021 Term
As you are aware, Trent will be proceeding with a multi-access fall semester —- which means that many courses that would have normally been in-person will be offered through online learning. Your executive has been working diligently with the employer to control the impact on all CUPE 3908 members. 
At the end of June, your executive and the employer signed a Memorandum of Agreement to ensure there are clear procedures that protect you. 
In addition to the wins outlined below, all Unit 2 members who hold a Unit 1 position are entitled to the same supports and compensation as Unit 1 members. 

If you have any questions, please reach out to us at office@cupe3908.org.
---
Here are some important highlights from the MOA:
Right of First Refusal updates – [Unit 1]
If you have Right of First Refusal (RFR) for an in-person course it can now be applied to the remote version!

You

must

identify that you have the technical skills needed to run this course but you do not need to go into more detail than simply stating "

I have the technical skills required to run this course remotely

". 

RFR evaluations for remotely delivered courses will be treated as in-person courses.
 Compensation for the new mandatory training –  [Unit 1 & 2]
Course instructors are compensated for 10 hours of training at $21.58 an hour for completing "Going the Distance: Issues, Ideas, and Tools for Designing and Teaching a Remote Course".

Course instructors who have equivalent prior knowledge to the "Going the Distance: Issues, Ideas, and Tools for Designing and Teaching a Remote Course" can get approval from their Dean to take other Professional Learning training at the same rate of compensation. 

1 hour at $21.58 for completing a return to campus training module if your role requires you to be on campus this fall. 

Graduate Teaching Assistants that are required to complete one or both of these training modules will be compensated through their regular hours and are to have these training included as a part of their regular work duties throughout the semester.

Remember to track your hours!
Remote teaching support and software will be provided by Trent – [Unit 1 & 2]
Members can access Remote Teaching Support Teams who will be able to assist with preparing and teaching remote courses.

Software programs that are required to deliver courses will be provided.

Additionally, the employer has a limited supply of laptops, headsets, and webcams that can be provided to Members. To access them please contact your Dean's office.
Professional Development
Although CUPE 3908 Unit 2 members are not required to engage in research and scholarship as part of their employment responsibilities under the Collective Agreement, eligible employees may submit professional and academic development applications for assistance from the fund to a maximum per employee of not more than $300 per year.
PD/EA application deadlines are November 15, March 15, and July 15.
Eligibility
All full-time Graduate Teaching Assistants (working appointments totalling 120 hrs for the year) may submit applications for PDEA reimbursement. Receipts for professional development must be from the year you apply.
The fund covers: Conferences and research (i.e., fees, travel, and accommodation); and Professional Skills Development (ie. Costs for conducting research, purchasing research materials, and professional development fees).
To find out if a particular expense is eligible for CUPE-2 PD funding, please email us.
Acknowledgement
Should you receive PDEA funding, please be sure to acknowledge the support of CUPE Local 3908 and Trent University in conference programs and publications. Refer to forms for application procedures.
What is UHIP and why do I need it?
UHIP is an insurance plan that provides medical coverage for international employees who are not eligible for the Ontario Health Insurance Plan (OHIP), or for those who are in the 3 month waiting period for OHIP.
If you're an international employee are you are required to enrol yourself and your immediate family in UHIP.
Where can I learn more about UHIP?
Visit https://www.trentu.ca/currentstudents/international/health-insurance to learn more about what coverage you have with UHIP, and how to submit your claims.
Is there a reimbursement?
Recognizing that CUPE members coming from abroad pay much more for UHIP, international members who demonstrate the need for financial assistance may apply for assistance with UHIP premium costs, up to a maximum per member of $200.00 per year.
Who's eligible?
All full-time Graduate Teaching Assistants (working appointments totalling 120 hrs for the year) without OHIP coverage may submit applications for reimbursement.
How do I apply for reimbursement?
To apply for UHIP reimbursement fill out the UHIP form located here.
You will need to provide a description of your financial situation that demonstrates need for the reimbursement. Remember to keep any documents you have that will support your application.
Members can submit applications three times per year:
Fall: November 15
Winter: March 15
Summer: July 15
The CUPE 3908 Comfort fund celebrates and recognizes important moments in the lives of our members through a $25 gift card from the local. These moments may include but are not limited to: a birth, a marriage, an illness, a passing of a loved one.
Please make all submissions no later than two months after the date of the event.
To submit a request, please click here and fill out our online form: https://goo.gl/forms/qPCaqzr1unH6N7MA3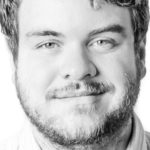 Michael Schmidt
He/Him | Lead Steward Unit 2 | steward2@cupe3908.org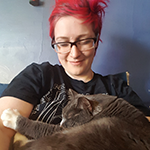 Ali Fraser
They/Them | Vice President Unit 2 | vp2@cupe3908.org